Back to All Articles
Islanders News Jan 13th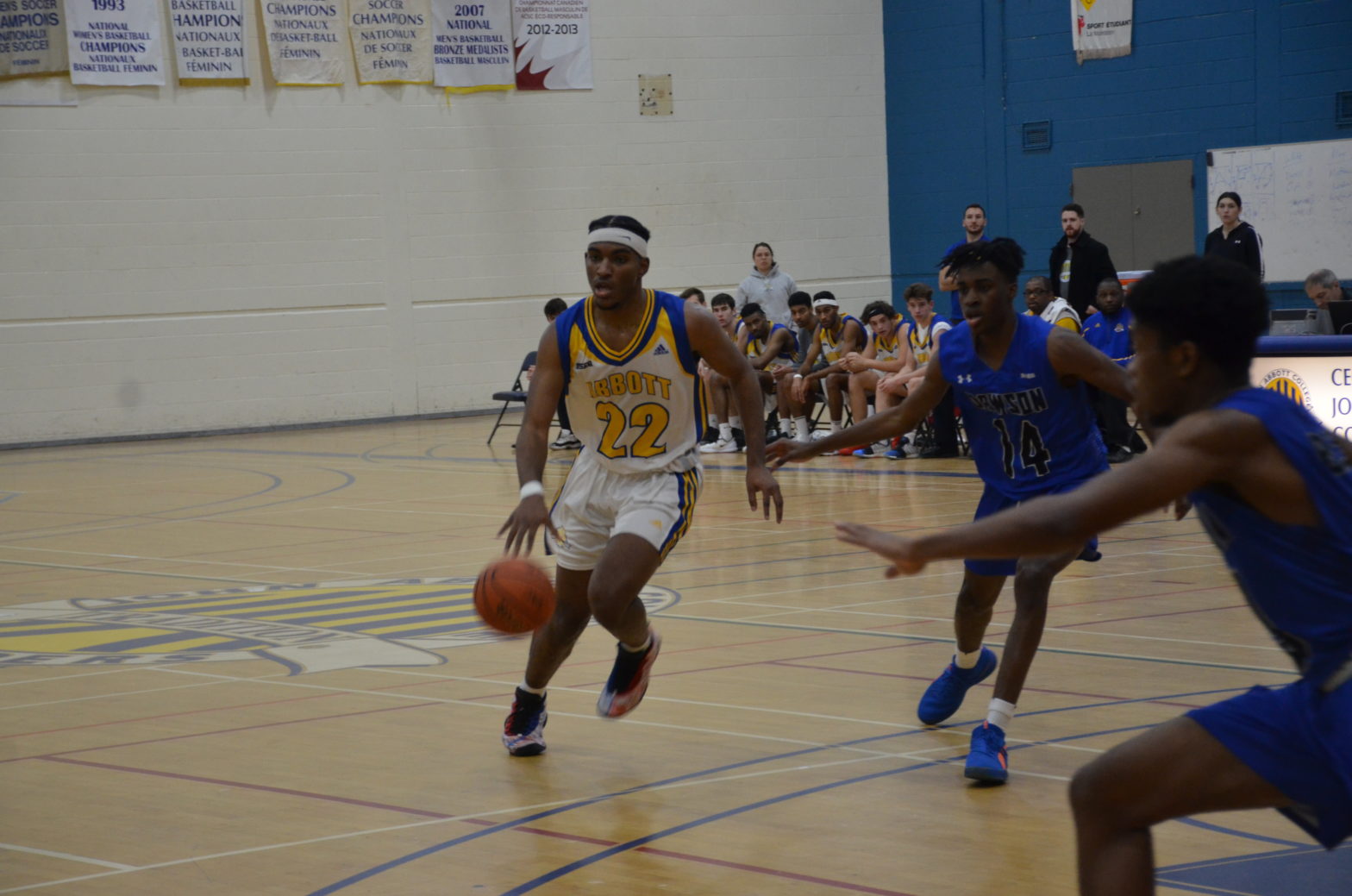 Women's Basketball in exhibition action
The team won two of three games this past weekend, reaching the semi-finals of the Edouard Montpetit Invitational tournament. The Islanders opened Friday night with a convincing 91-32 win over College Brebeuf, Nayisha Momperousse and Ariana Enache both recorded career highs with 17 and 15 points respectively. The Isles followed with a 73-43 victory over Dawson College as Natasha Hunt led all scorers with 17 points. On Sunday morning they dropped a 62-45 decision to CEGEP Garneau in the semi finals. Ana Mendez scored 10 points in all of the Islander's games.
Men's Basketball let one slip to start 2020
Last Friday night the Islanders hosted the Dawson Blues in the first home game of 2020. The Isles got out to a quick start paced by the return of Tyrell Williams who had 8 points in the first half and Abbott had a 34-29 lead going into halftime. An 8-0 run for the Blues to start the second half had the Isles on their heels for the remainder of the game. Despite another 17 points from Williams the Isles could not overcome the deficit and lost 68-65.
LIVE STREAMING /Archived footage
YOUTUBE Channel https://www.youtube.com/abbottislanders
Upcoming games
Home games:
Friday Jan 17th
18h30 Men's Basketball (4-6) vs St Lambert (7-3)
20h30 Hockey (14-3-0-1) vs Limoilou (14-2-0-0)
Saturday Jan 18th
20h30 Hockey (14-3-0-1) vs Rimouski (7-11-0-0)
On the road:
Sunday Jan 19th
Men's Volleyball (2nd) @ St Jean sur Richelieu
9h00 vs Abitibi (5th)
11h40 vs St Jerome (10th)
13h00 vs Montmorency (8th)
15h40 vs St Jean (7th)
Prev